Defending Against Reckless Driving Violations in Dutchess County, NY
Your Advocate - Jonathan Katz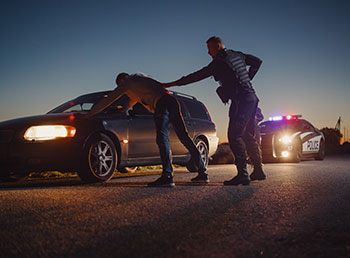 Navigating the aftermath of a reckless driving violation in Dutchess County, New York requires more than legal expertise; it demands a deep understanding of the local roads, towns, and the potential impact on your driving privileges.
Jonathan D. Katz Esq., an esteemed Traffic Ticket Lawyer with over 36 years of experience, brings a unique blend of legal acumen and local insight to your defense. He is your unwavering support, ensuring skillful negotiation, reduced points, and a thorough defense strategy tailored to Dutchess County's specific nuances.
Understanding Reckless Driving:
Reckless driving charges extend beyond a mere citation - they entail a disregard for public safety, endangering both road users and the community. When recklessness takes to the roads of Dutchess County, serious consequences often follow. The local legal system treats reckless driving as a severe violation, with consequences that reverberate beyond the surface.
Common Reckless Driving Violations in Dutchess County:
In the picturesque towns of Dutchess County, reckless driving violations manifest in various forms. From speeding along the scenic Taconic State Parkway to aggressive driving on Route 9, weaving through local roads in towns like Poughkeepsie and Beacon, and running red lights or stop signs in Fishkill, reckless behaviors endanger lives and incur potential penalties.
Maximum Penalties for Reckless Driving:
The penalties for reckless driving in Dutchess County depend on factors such as the gravity of the offense and the context in which it occurred. Potential consequences encompass substantial fines, suspension of your driver's license, mandatory participation in driver safety programs, and even incarceration. Accumulated points on your driving record, often inevitable with reckless driving convictions, may lead to higher insurance premiums and diminished driving privileges.
Choosing Jonathan Katz for Your Defense:
Local Knowledge and Expertise: Jonathan Katz's profound familiarity with Dutchess County's roads, towns, and local legal procedures stems from his extensive experience as a local attorney. This expertise allows him to navigate the intricacies of reckless driving cases effectively.
Negotiation Expertise: As a skilled negotiator, Jonathan Katz is committed to engaging with local prosecutors to seek the best possible outcomes. He aims to reduce charges and penalties, striving to protect your driving record from undue harm.
Customized Defense Strategies: Acknowledging the unique aspects of each case, Jonathan Katz tailors his defense strategies to your specific circumstances. He listens attentively, analyzes evidence meticulously, and crafts a robust defense strategy attuned to Dutchess County's distinct attributes.
Reduced Points Assurance: Jonathan Katz is dedicated to preserving your clean driving record. He provides an assurance of reduced points, mitigating the long-term repercussions of a reckless driving violation.
Local Advocacy: By choosing Jonathan Katz, you enlist a local advocate with a keen understanding of Dutchess County's legal terrain. This local edge bolsters your chances of achieving a favorable resolution and a smoother legal process.
In the heart of Dutchess County, NY, reckless driving violations echo through its charming towns and roads, demanding a strategic and localized defense. With Jonathan D. Katz Esq. by your side, you gain a seasoned attorney who possesses the legal prowess and local insights essential to your defense. Contact Jonathan Katz at 866-336-7594 to initiate a consultation and fortify your stand against reckless driving charges.
Your driving privileges and future deserve nothing less than a dedicated defense, and Jonathan Katz is poised to deliver just that.