Defending Failing to Yield Right of Way Violations in Dutchess County, NY
Your Path to a Strong Defense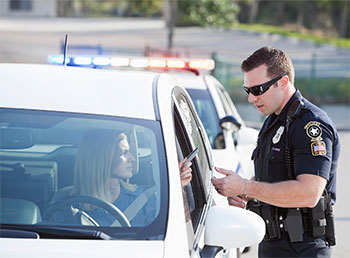 Receiving a traffic violation for failing to yield the right of way can be a jarring experience, particularly in the picturesque stretch of Dutchess County, New York. This violation goes beyond a simple oversight – it's a breach of road etiquette that can lead to accidents and jeopardize the safety of fellow motorists.
If you find yourself facing this charge, the prudent step is to seek legal counsel.
Jonathan D. Katz Esq., a seasoned Traffic Ticket Lawyer with over 36 years of experience, stands as a stalwart advocate ready to guide you through the complexities of Dutchess County's legal landscape.
Understanding Failing to Yield Right of Way:
Failing to yield the right of way occurs when a driver neglects to give precedence to another vehicle or pedestrian who has the legal right to proceed. This violation frequently transpires at intersections, roundabouts, crosswalks, or when merging into traffic. Neglecting this basic rule of the road can result in accidents, endanger lives, and lead to hefty fines and penalties.
Why Hiring a Lawyer is Crucial:
Engaging the services of a skilled attorney is imperative when facing a failing to yield right-of-way violation. An experienced lawyer like Jonathan Katz possesses an intricate understanding of Dutchess County's roads, traffic patterns, and local legal procedures. Katz's expertise allows him to craft a robust defense strategy tailored to the unique circumstances of your case, increasing your chances of achieving a favorable outcome.
Common Locations for Failing to Yield Right of Way Violations in Dutchess County:
Dutchess County's charming towns and roadways witness an array of intersections and areas prone to failing to yield right-of-way violations. Busy junctions such as the intersection of Route 44 and Route 9 in Poughkeepsie, as well as the roundabout on Route 376 in Wappingers Falls, are notorious spots for such infractions. Additionally, the bustling streets of Fishkill, Beacon, and Millbrook are hotspots where the failure to yield can occur frequently.
Choosing a Local Lawyer for Your Defense:
Opting for a local attorney, like Jonathan Katz, brings distinct advantages when dealing with failing to yield right-of-way violations. Katz's familiarity with Dutchess County's roads and intersections allows him to provide a nuanced defense tailored to your specific case. He understands the intricacies of local traffic patterns, ensuring that your defense addresses the unique challenges posed by the area's roadways.
In the serene embrace of Dutchess County's landscapes, the consequences of failing to yield right-of-way violations resonate through its intersections and thoroughfares. As you stand at this legal crossroads, turn to Jonathan D. Katz Esq. for guidance and unwavering advocacy.
Contact Jonathan Katz at 866-336-7594 to initiate a consultation and fortify your defense against failing to yield right-of-way charges. Your driving privileges and future warrant staunch protection, and Jonathan Katz stands poised to deliver precisely that.